Oh my gosh! This book is a glorious wealth of ideas and information and is such a find! Chapter 5 alone has so many goodies! I'm at the point now where I'm trying to figure out how to fit all the ideas I've been writing down in my Teaching Ideas Journal into my vocabulary instruction. I need to just slow down and realize I can't do EVERYTHING EVERYDAY, lol, no matter how fun it seems. I'm also really excited to transfer all of these ideas to Science, Social Studies, and Math!
This week the lovely ladies Holly from Fourth Grade Flipper and Jen from Diving into Learning will be your hosts for the chapter! Click on their buttons below to find out what they have to say about active vocabulary practice in the classroom. Holly is an intermediate teacher and Jen is a primary teacher :o)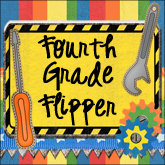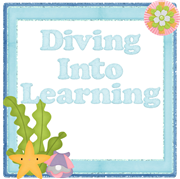 Chapter 5 was all about practice! You know when your kids practice their multiplication facts or spelling words. It obvious when it comes time for their test and they still don't know any more than what you taught them the first day. They have to practice! Usually we have SO much to do that we rely on parent involvement to help with this. For the most part that works but not always and not necessarily because parents don't care but because life happens, three jobs happens, going back to school themselves happens, etc.
This chapter includes numerous ways to practice in your classroom as a whole group, small group, or as individuals. Because there are so many great ones and we have two fabulous hosts, I'm just going to tell you my favorite from each!
Whole Group: Chain Link
We have something very similar in our Word Work station as a worksheet and I can't believe I never thought to put it to kinesthetic use! Every student has a vocabulary word (lanyard). The teacher will call up one student and they will stand at the front of the room. Now all the other kids are trying to figure out a connection from their word to the word up front. Say the student standing up front has the word
port
, well another student with
reflection
raises their hand. They would say, "My word is reflection and at a port, you can see the reflection of boats in the water." That child will then go up and link arms with port. Now students have the opportunity to think if they can come up with a connection to port OR reflection (they can link up on either side). This is a very higher order thinking game and should be done at the end of your vocabulary cycle after lots and lots of practice. This is one of the only times we do not let them use their vocabulary journals to reference back to because this isn't supposed to be the literal definition but the application.
Small Group: Vocabulary Board Games
Pretty self explanatory but on edhelper.com they have board game templates that she used and she printed them off, glued them on file folders and laminated! You can reuse these with any vocab cycle! I would probably have one group of cards that are my vocabulary words and another that is a task (eg. come up with a 7up sentence, what is a synonym for this word?, etc.). If you get it right (your teammates will let you know) then move ahead however many pieces the dice tell you, if not stay where you are and try again with your same cards.
Individual: Word Illustrations
Essentially for this activity, students will illustrate their vocabulary words by combining the word and the meaning into a drawing. One of my favorite examples was a little girl who had the word
era
and drew three women, one for each letter. The
e
was a picture of a woman wearing a long dress and big puffy hair, the
r
into a woman wearing a shorter dress and high heels, and the
a
into a girl wearing her hair in a ponytail with jeans and a T-shirt. She explained that this shows how clothes and hairstyles have changed in different eras... LOVE!!!
Those are just a FEW of the goodies that are found in this book! Link up below with your thoughts and ideas from chapter 5 and don't forget to check out Holly's and Jen's blogs for their summaries!